Collection:

LACMA
The Los Angeles County Museum of Art (LACMA) is an art museum located on Wilshire Boulevard in the Miracle Mile vicinity of Los Angeles. LACMA is on Museum Row, adjacent to the La Brea Tar Pits (George C. Page Museum).

LACMA was founded in 1961, splitting from the Los Angeles Museum of History, Science and Art. Four years later, it moved to the Wilshire Boulevard complex designed by William Pereira. The museum's wealth and collections grew in the 1980s, and it added several buildings beginning in that decade and continuing in subsequent decades. In 2020, four buildings on the campus were demolished to make way for a reconstructed facility designed by Peter Zumthor. His design drew strong community opposition and was lambasted by architectural critics and museum curators, who objected to its reduced gallery space, poor design, and exorbitant costs.

LACMA is the largest art museum in the western United States. It attracts nearly a million visitors annually. It holds more than 150,000 works spanning the history of art from ancient times to the present. In addition to art exhibits, the museum features film and concert series.
Zinnias by Florine Stettheimer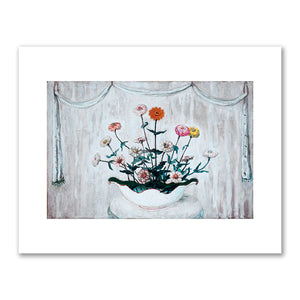 Regular price

from $20.00 to $120.00
The Mantle of Spring by William Wendt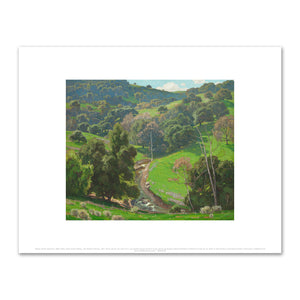 Regular price

from $20.00 to $120.00
Point Lobos, Carmel by Childe Hassam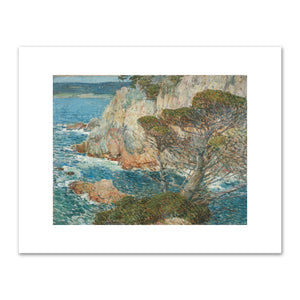 Regular price

from $20.00 to $120.00